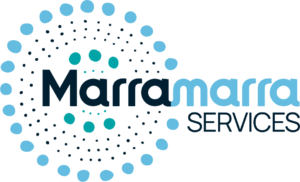 Marramarra Services is a joint venture between Big Island Constructions and Base Industries with the objective of bringing opportunities to Indigenous youth and the unemployed.
Our reason is to make a difference
Big Island Construction and Base Industries are two business success stories who have joined forced to bring about a difference. Together they have a combined 65 years in the construction industry. Both are family businesses. Both want to make a difference. Both are passionate about developing & supporting Indigenous opportunities.
Big Island has been providing a range of construction services to commercial projects for over 25 years while Base Industries has been one of Australia's leading suppliers of scaffold and access solutions for over 40 years. This combination of vast skills and experience will product construction companies the ideal supplier who can be trusted to provide quality and safe outcomes while enabling Indigenous opportunities.
Our Services
• Scaffolding
• Rope Access
• Scaffold Safety Training
• Site Signage
• Rigging
• General Construction
• Falsework and Shoring
• Steel Fabrication
For more information visit www.marramarra.com.au